A new red marble quarried in Spain, with an astonishing pattern, very suitable for projects.
Sometimes in a quarry a specific layer appear and produces a type of marble whose characteristics are same to the original one, but its appearance or design make the quarry owners to name differently, as a product of the natural evolution.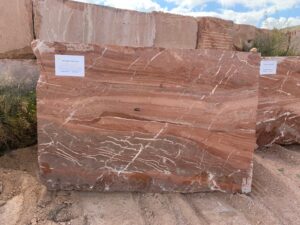 ROJO IKONOS comes from the original layer of the ROJO ALICANTE marble, but it presents a completely different drawing:
Dramatic strips of red tonalities showing the twisting of the sedimentary layers, spraying lines of vivid red colors, sliced with white vertical veining.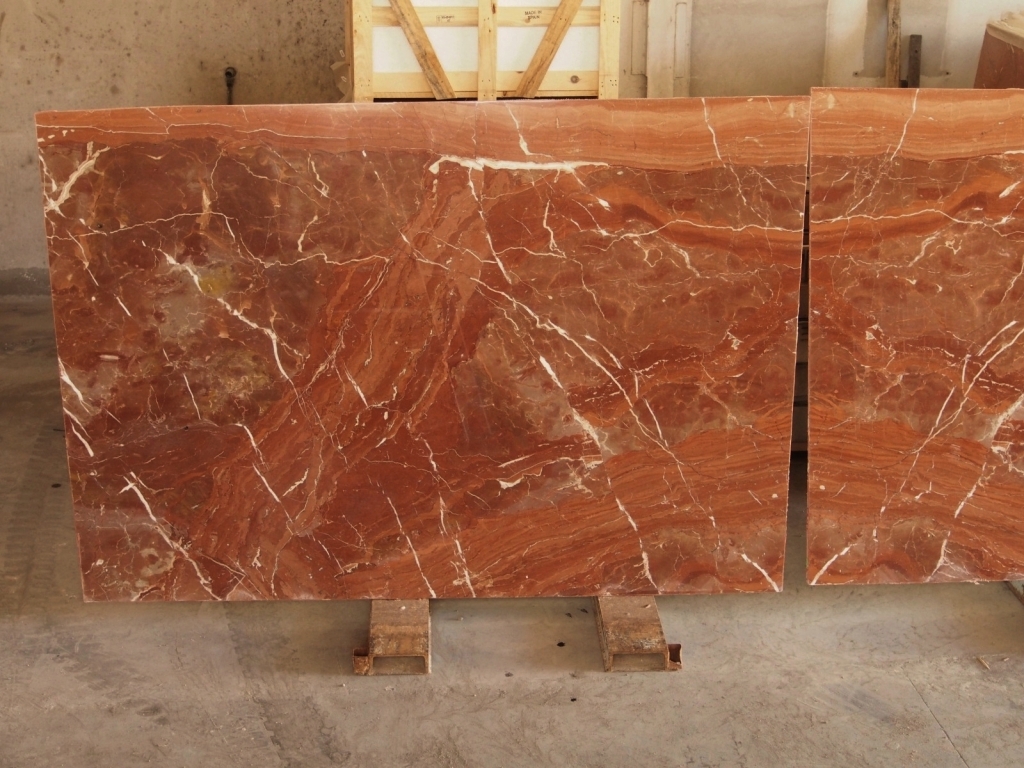 The ROJO IKONOS marble is available in rough block and also in polished slabs format.